Have you ever used
VOOPOO
? I'm going to introduce two popular
e-cigarettes
that I hope you will find helpful.
drag x
The VOOPOO Drag X Kit is made of metal and leather, so Drag X is not only soft, but also has advantages of anti scratch, anti perspiration and anti fingerprint. While maintaining comfort and portability, VOOPOO Drag X is powered by a single 18650 battery (sold separately), insert from the bottom, and has a Type-C USB interface for fast charging process, so that you can completely get rid of power anxiety. VOOPOO Drag X maximum output power can be adjusted to 80W to satisfy your needs. With the new GENE.TT Chip, Drag X features fast ignition (only takes 0.001s) and high burst. GENE.TT Chip also offers intelligent functions such as PUSS and SCORE ranking mode. As for the VOOPOO Drag X Pod, it is made of PCTG and can store a whopping 4.5mL of vape juice for fewer refills which are easy anyway thanks to an effortless bottom fill juice port. 510 adapters and other new technologies are also be added to this pod.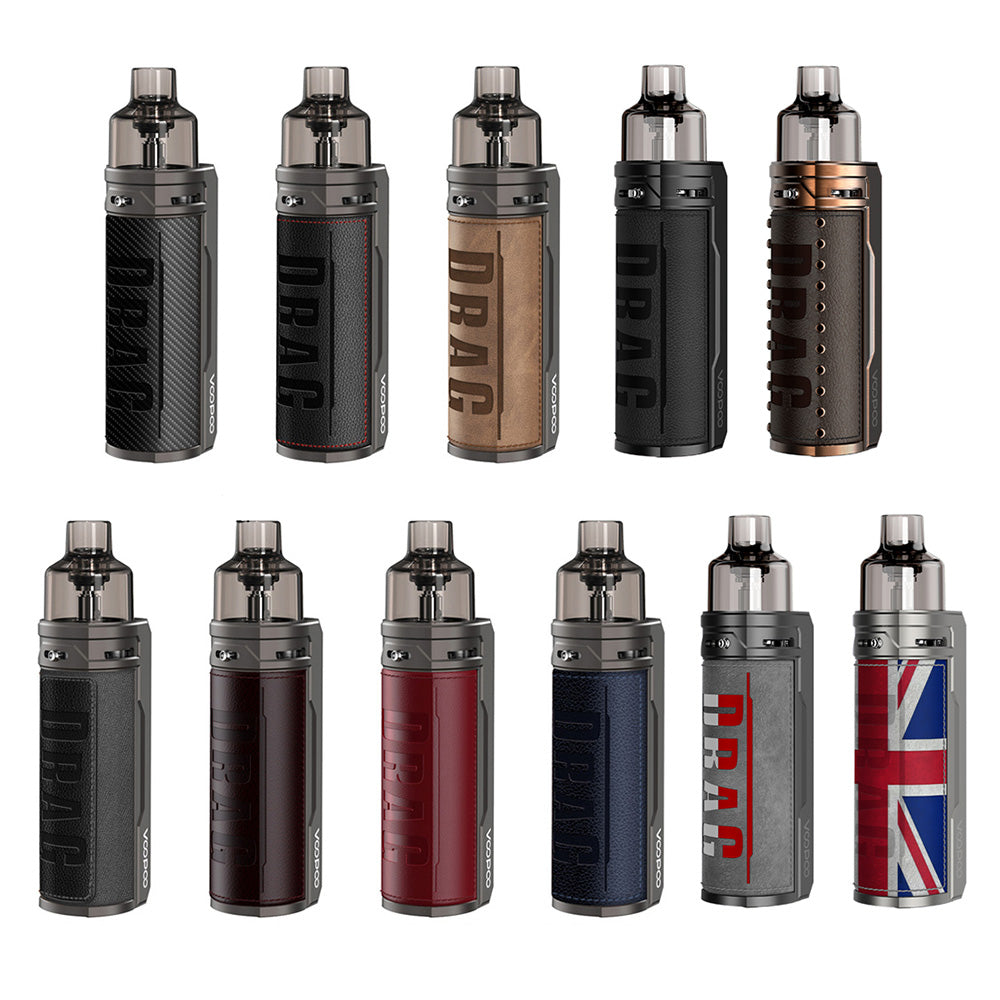 Technical Data:
Size: 95mm*32.5mm*28mm
Capacity: 4.5ml
Battery Capacity: Single 18650(Excluding battery)
Mod Material: Alloy+Leather
Pod Material: PCTG
Output Power: 5-80W
Output Voltage: 3.2~4.2V
Resistance: 0.1~3.0 ohm
Coils: 0.15ohm PnP-VM6 Coil(DL, 60~80W); 0.3ohm PnP-VM1 Coil(DL, 32~40W)
drag x plus
The Voopoo DRAG X Plus Pod Kit is probably the most lightweight Mod device available, overturning your imagination of Mod. Voopoo Drag X Plus Kit is made by leather & metal and has 100W max output power with advanced GENE.FAN 2.0 chip. It is of great battery compatibility and can work with single 18650 or 21700 battery. It is one of the most portable mod devices. Drag X Plus Kit has a 0.96 inch TFT screen and dual UI themes (IRON and CORE). In addition, it provides two modes to vape: SMART mode for newbies, RBA mode for DIY. It comes with the new TPP Pod Tank designed with reference to ""Aerodynamic Simulation"" and a new ""Two-way Convection"" airway structure to offer a more powerful and flavorful vaping experience. TPP Pod Tank is compatible with all TPP Coils and has 5.5ml e-juice capacity. Magnetic design is applied to TPP Pod Tank as well.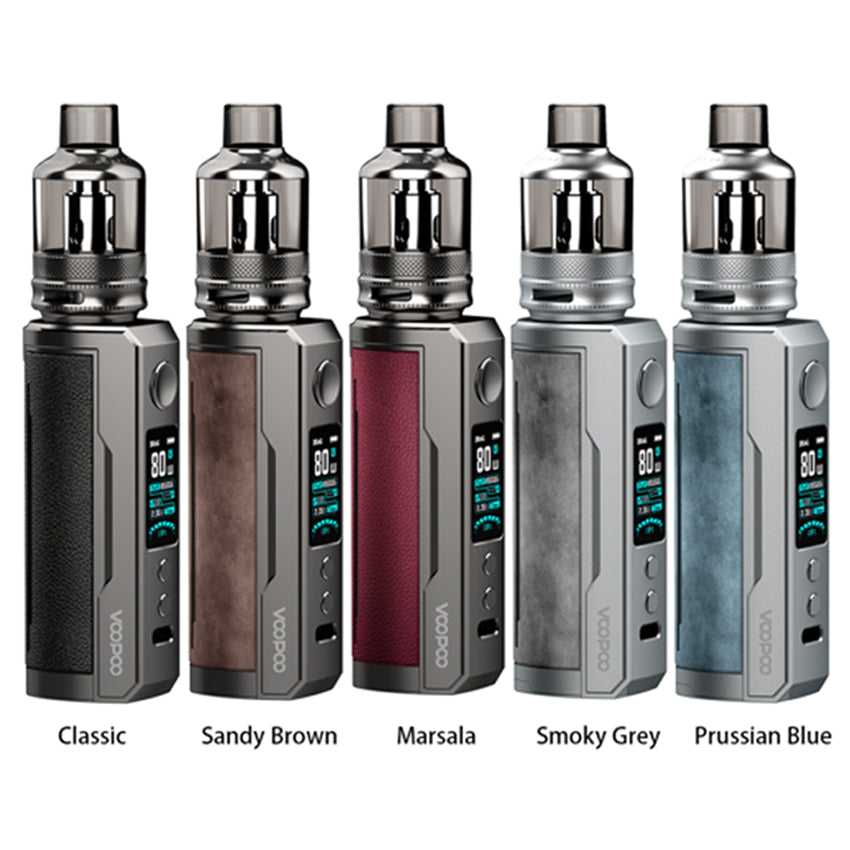 Technical Data:
Kit Size: 141*35*29mm
Mod Size: 88*35*29mm
Power Range: 5-100W
Resistance Range: 0.1-3.0ohm
Input Voltage: 3.2V-4.2V
Battery: Single external 21700/18650 battery (not included)
Mod Material: Zinc Alloy & Leather
Screen: 0.96 inch TFT screen
E-juice Capacity: 5.5ml
TPP Pod Tank Material: Zinc Alloy + PCTG
You may also be interested in:
voopoo drag s
VOOPOO Drag 3
If you want to learn more about the product:
VOOPOO